Fire doors: improve the fire and the safety of your building
With fire rated doors, also known as fire-resistant doors, the fire and escape safety of a building can be optimised. Fire-resistant compartmentalisation is very important because the fire is restricted to a certain zone. This prevents the fire from spreading to several rooms
Advantages of fire resistant doors
Fire doors distinguish themselves with many advantages:
Creation of a safe escape route
Fire-resistant barrier
Suitable for indoor and outdoor situations
For frequent use
Safety first with our fire doors
The effects of fire can be extremely destructive. Thus, fireresistant doors help to slow down the spread of fire. This gives colleagues in a building a life-saving advantage. But fire safety goes beyond fittingfirerateddoors. To ensure safety functions, regular maintenance is essential.
Features of our fire doors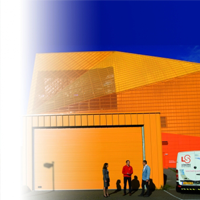 Durable, long lifespan, and minimum maintenance
By selecting the best materials and finishes, Loading Systems can guarantee optimum durability, a long lifespan, and a product with a low maintenance requirement.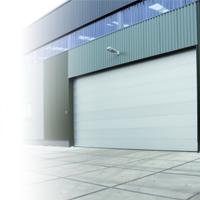 Optimal safety
Every Loading Systems fire door is provided with the appropriate quality safety features. Loading Systems fire doors prevent dangerous situations that could cause physical injury and material damage.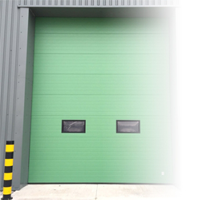 User-friendly
Every Loading Systems fire door is designed to form a perfect break between areas. This is with maximum ease of operation. We even facilitate architectural aspects of the building.
Various fire door types - effective fire fighting
At Loading Systems we have a wide range of fire resistant doors, so there is always a suitable fire door for every area of application.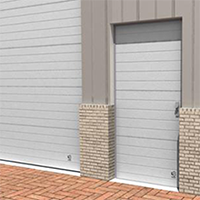 Fire resistant hinged doors
These automatically closing fire resistant hinged doors can be installed in fire-resistant walls and enable pedestrians to escape from the building in the event of a fire. The door is suitable for internal and external applications with a single or double door.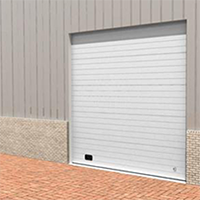 Fire rated overhead doors
Fire rated sectional doors offer the ideal solution for fire-safe sealing of compartmentalised premises. This is partly due to their high fire resistance. In addition, the fire-resistant overhead doors can be used both indoors and outdoors due to the high wind rating (up to wind class 5).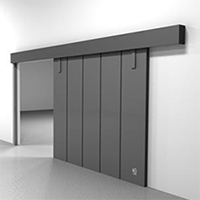 Fire rated sliding doors
Fire rated sliding doors can be used in the most varied building situations and close automatically in the event of a fire. These doors can close off passages inside your building. Optionally, fire resistant sliding doors can be fitted with a hinged door.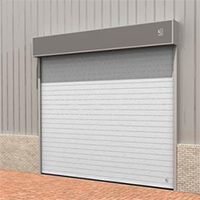 Fire resistant roller shutters
Fire rated roller shutter doors are vertically operating roller doors for indoor and outdoor applications. The doors are suitable for daily use where the fire delay can be up to 240 minutes.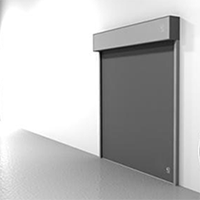 Fire resistant curtains
A fire resistant curtain, also known as a fire screen, can close a large opening within seconds in the event of a fire. The roller screen is made of a fire-resistant cloth which is ideal for hotels, public buildings, shops, and installation situations with limited space. The fire-resistant roller blinds are available in various fire resistance classes.
BIM objects: the solution for every challenge
With the fire door BIM model, you design the optimal loading bay easily, efficiently, and quickly. Get started right away and discover the best options for any kind of loading bay!
Would you rather get advice from our experts?
Want to know more about how fire doors can be applied to your business? Then leave your details and one of our fire door experts will contact you about the possibilities.
Looking for a total solution for your loading bay?
Would you like to know more about our fire doors? Then read our blog. Are you interested in a total solution for your loading bay? Then download our brochure with all industrial doors.