The ultimate overhead door helps you to save time, energy and money. Thanks to years of development, we have created an overhead door of the highest quality. Safety and sustainability are high in our favour.
We create the right sectional overhead door for every building!
Safe
Durable
Energy efficient
Modulair
Bespoke made
Our overhead doors
Dock doors for your loading bay
The loading bay door is specially designed to fit the requirements of your loading bay. Thanks to well-thought-out design and materials used, the Loading Systems loading bay door is highly reliable and less prone to wear and tear.
Extra-large overhead doors
Loading Systems extra-large overhead door is specifically designed for situations which require a door to be up to 12 meters wide. All our overhead doors are made bespoke to perfectly fit your requirements.  
Full vision overhead doors
A full vision overhead door allows natural day light to filter into the building making artificial lighting inside less of a need.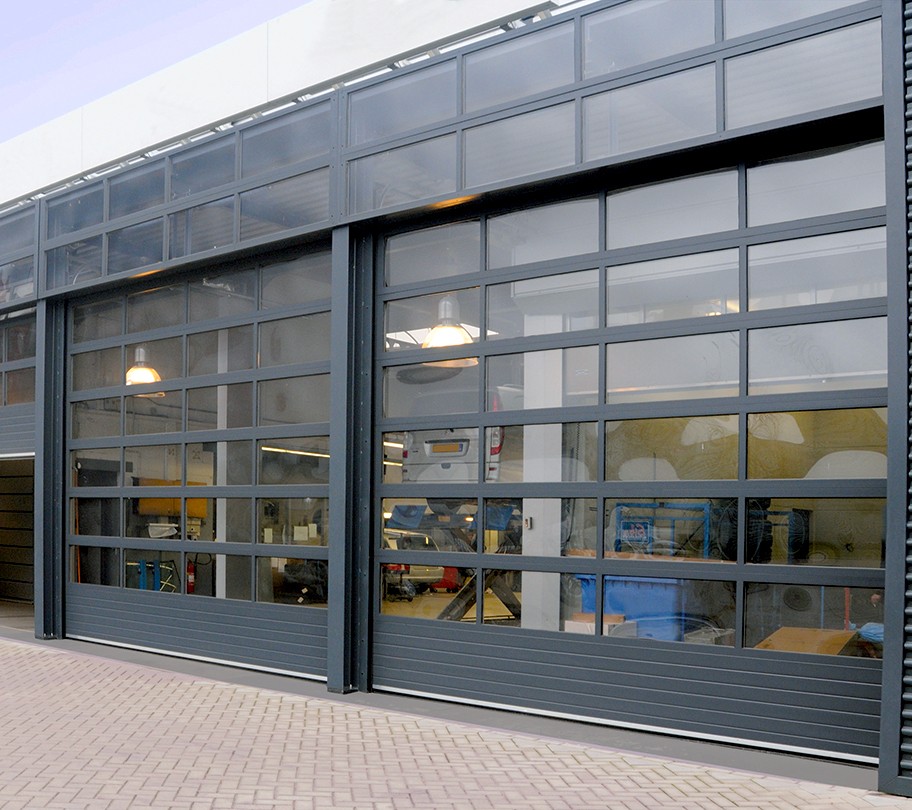 Our panels
Industrial panel (40mm)
The traditional industrial panel has a built-in thermal break, thanks to the seamless connection of the panels. This makes the panel well insulated against air and water.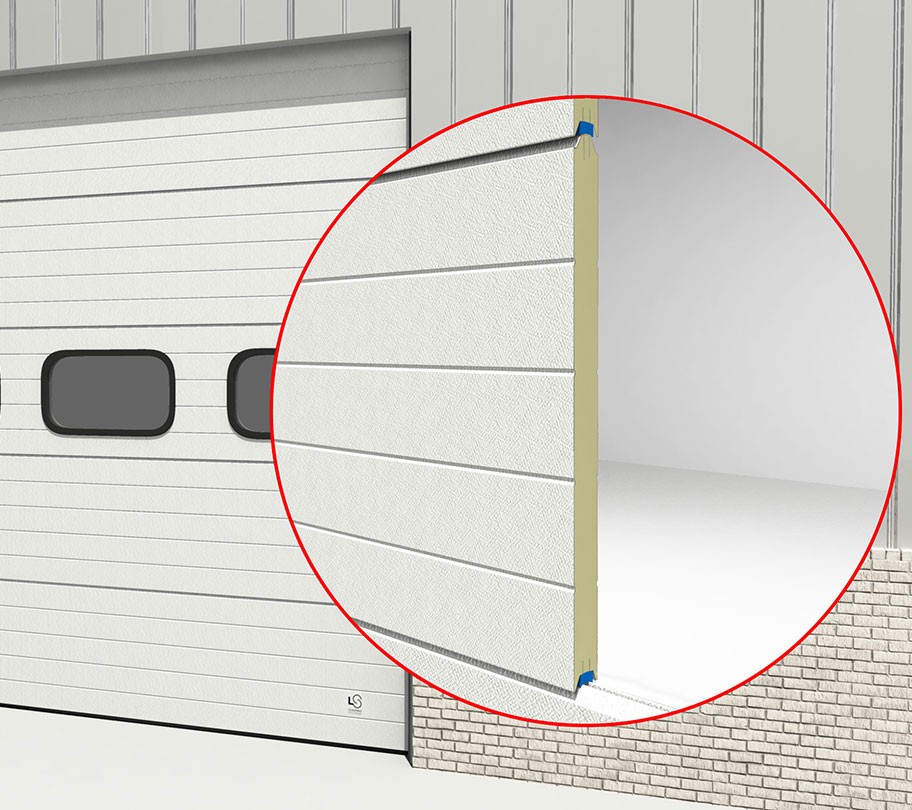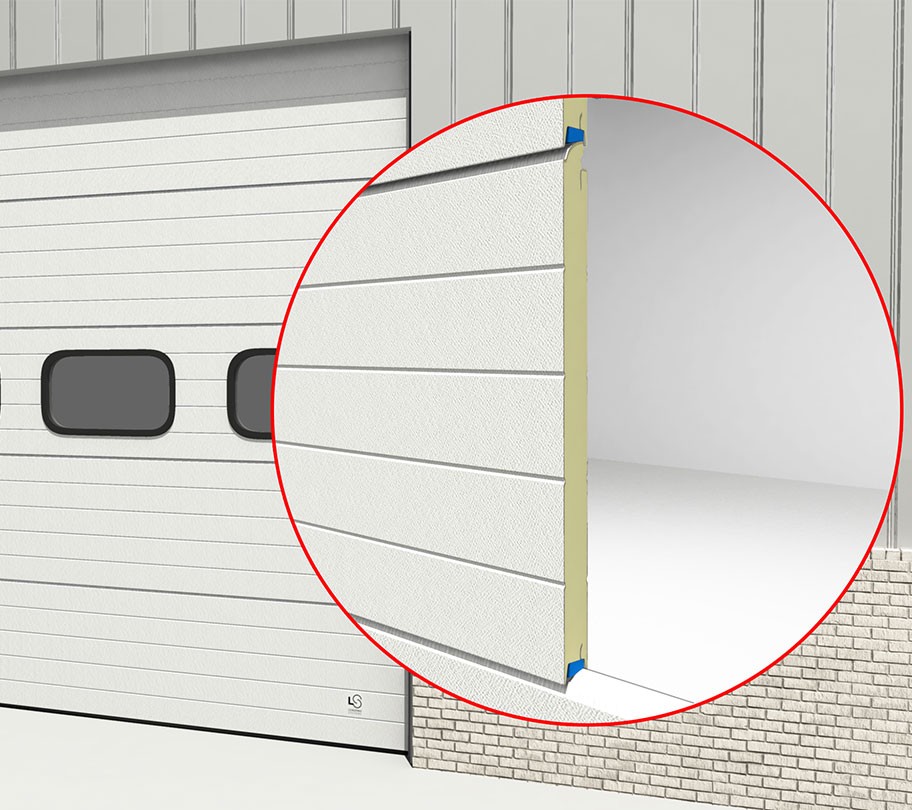 Finger safe panels
The finger safe panel offers extra protection. Thanks to the special shape, fingers are prevented from getting stuck in between two panels. This panel is required by law for doors up to 2750 mm high. 
Extra insulated panel (80mm)
The extra insulated panel is highly suitable for cold storage facilities where separation between the internal and external environments is crucial. These 80 mm thick sandwich panels have a high insulation value which help to reduce your energy consumption.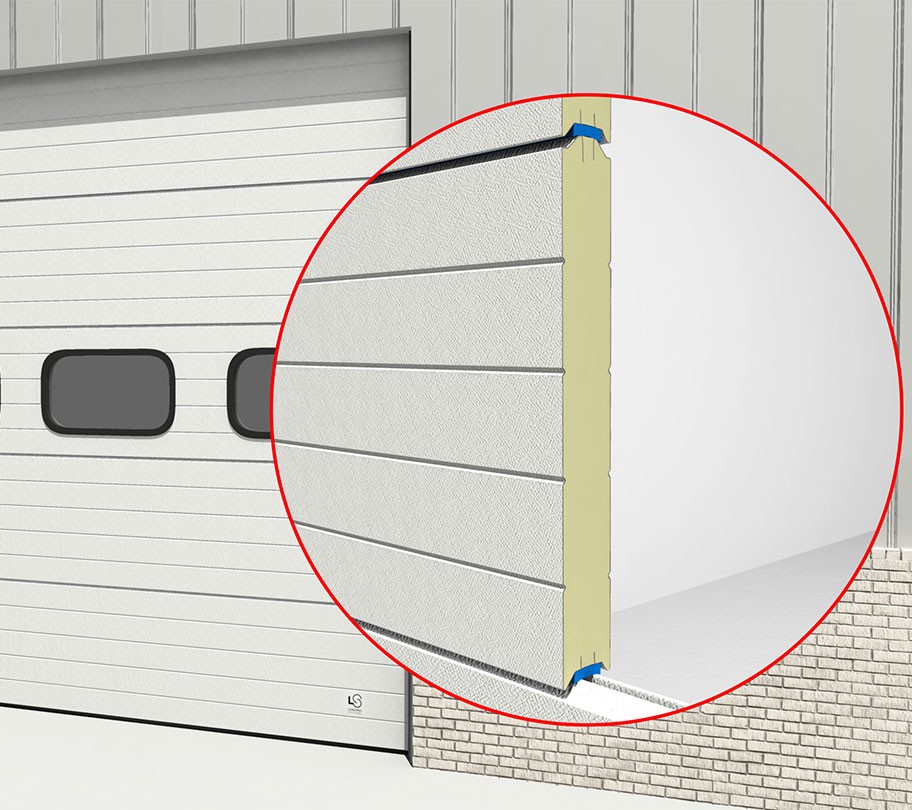 And further...
… we have 'almost' unlimited options to complement the Loading Systems overhead doors.
Electrical or manual operation
The operation of our overhead door requires little to no effort at all to open or close. However, which type of operation best fits your needs, manual or electrical? This is determined by means of the weight of the door and its frequency of use. 
Locking and releasing choices
The Loading Systems overhead doors, man doors and wicket doors can be locked with a sliding bolt, cylinder lock or electrical lock. We also offer extra (optional) options such as a roller contact, anti-lift security or a panic lock. 
A fitting color and finish
To perfectly fit the aesthetic and functional aspects of your building, Loading Systems offers all possible panel colors (RAL) and finishes.
The best track system
Our track systems are manufactured with the highest quality galvanised steel, which is Important for the lifespan of the system.  Depending on the installation situation we determine which track system will be best for you. 
Doors and windows
We can fit each overhead door with a man door to separate the pedestrians from the internal traffic. Windows can be fitted on every panel offering the possibility to get extra daylight at any height.
Extra safety options
At Loading Systems safety is one of our highest priorities. All overhead doors are CE-marked and fully comply with all European guidelines. However, we do offer some optional extra safety features if required.