During these unprecedented times Loading Systems have been able to help hundreds of our customers keep their stores and distribution centres safe and operational.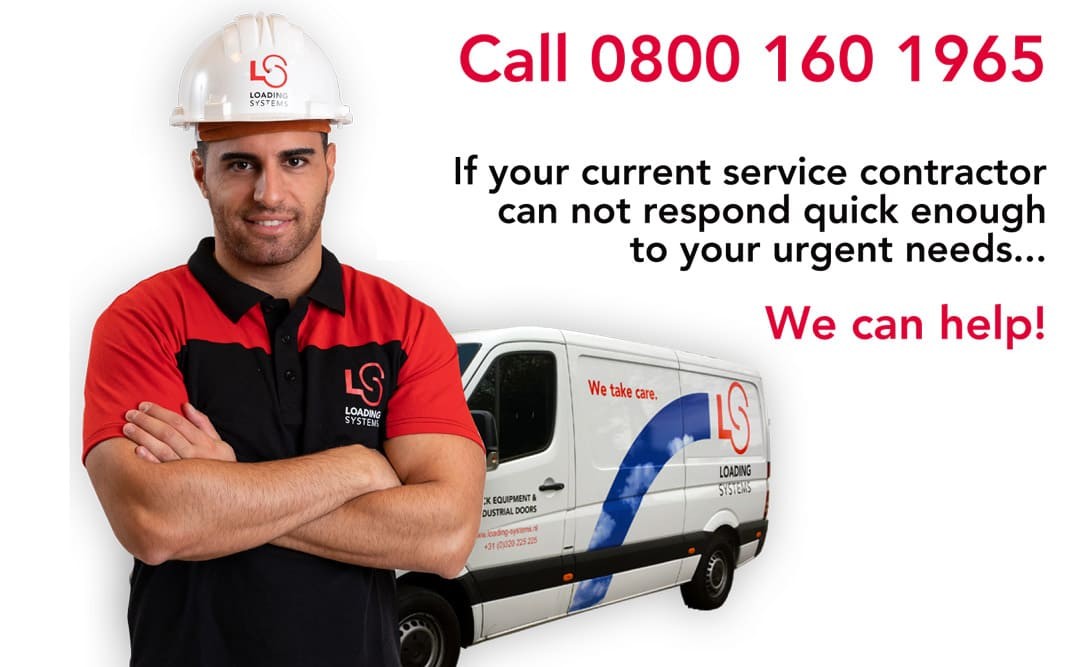 Rest assured that we are also vigilantly monitoring the situation and have put measures in place to ensure a safe environment for you and your employees if they do come into contact with one of our nationwide field engineers - please refer to our COVID-19 updates
At this key time it is vital that you continue to maintain, repair and allow statutory inspections of your loading bay and industrial door equipment, which are considered essential ongoing activities.
The HSE have not relaxed or removed your obligation to comply with LOLER which means that the mandatory 6 month and 12 month inspection for lifts must continue.
Loading Systems have also been recognised as an essential key worker service provider to the supply chain during this crisis by SafeContractor
Not only do we offer nationwide experienced field engineers on a 24/7/365, our first fix rate is an average of 86%. This means your loading bays are operational within hours of one of our engineers reaching you!
Don't just take our word for it…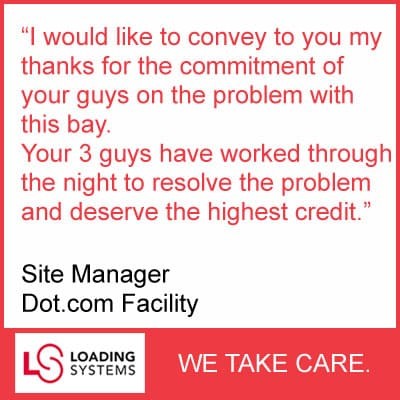 If you would like one of our engineers to visit your site for a free of charge safety check please just click on the link below to arrange this. 
Or if you prefer to speak with an experienced representative please do not hesitate to contact us on 0800 165 1965 or email wetakecare@loading-systems.co.uk
Kind regards, 
Rob Fay, Managing Director
Easilift Loading Systems