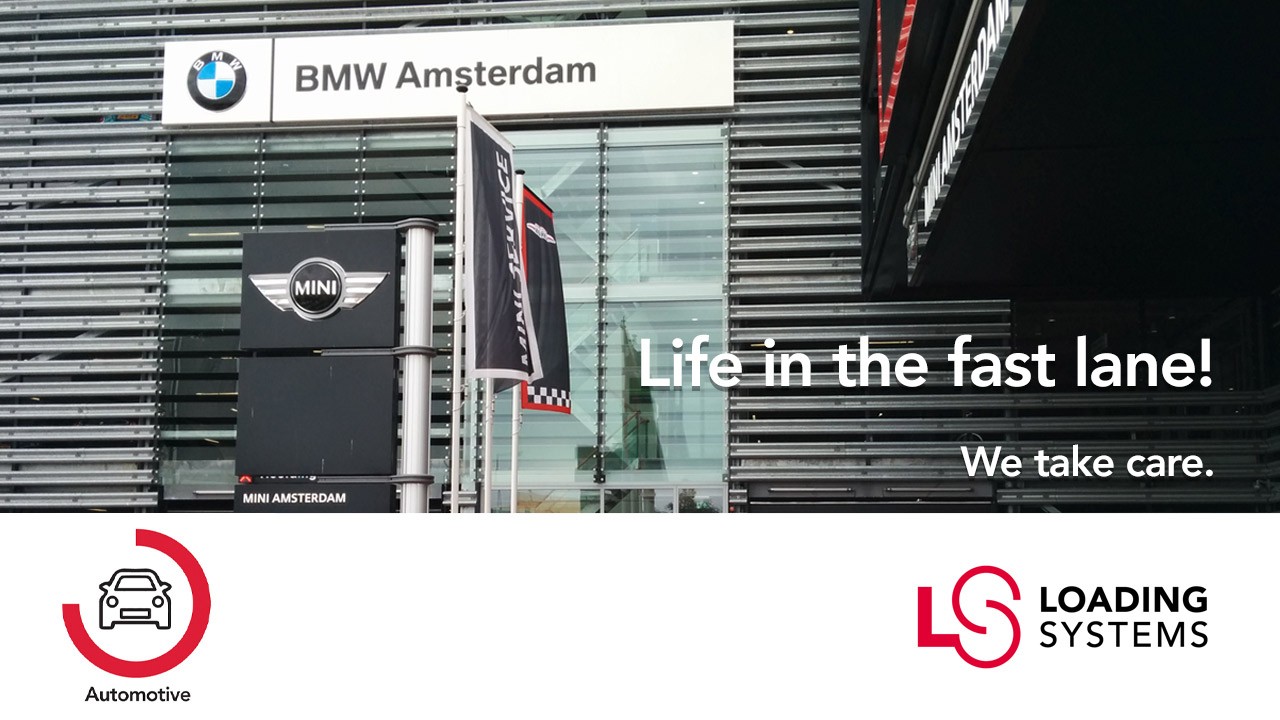 At Nissan in Sunderland we supplied full vision sectional doors and large level access doors for their showroom and service departments. These doors enabled easy access to and from these areas with the minimum of disruption and allowed the space to make the most of the natural light available.
The most responsive and specialised service
Whether your automotive firm requires all-new solutions for safe and efficient loading and unloading on your premises, or you are on the lookout for related services such as preventative or reactive maintenance, Loading Systems can provide the expertise to suit.
We are a total solutions provider for automotive clients across the UK and Europe, not only manufacturing, supplying and installing key items of loading bay equipment such as industrial doors, lifting platforms and dock shelters, but also lending ongoing knowhow.
With the close attention and specialised knowledge that Loading Systems can provide, your organisation can be sure of finely optimised and cost-effective loading bay operations – not just immediately, but for months and years to come.
Simply call 0800 160 1965 today to learn more about our services, and to ask for a competitive quote.  
"Solution as intended and easy to communicate via email / phone with the design team at project scope to completion.  Snagging and issues have been dealt with quickly and efficiently.  Same day or next day service at least."

Civil Engineer, Dow Corning