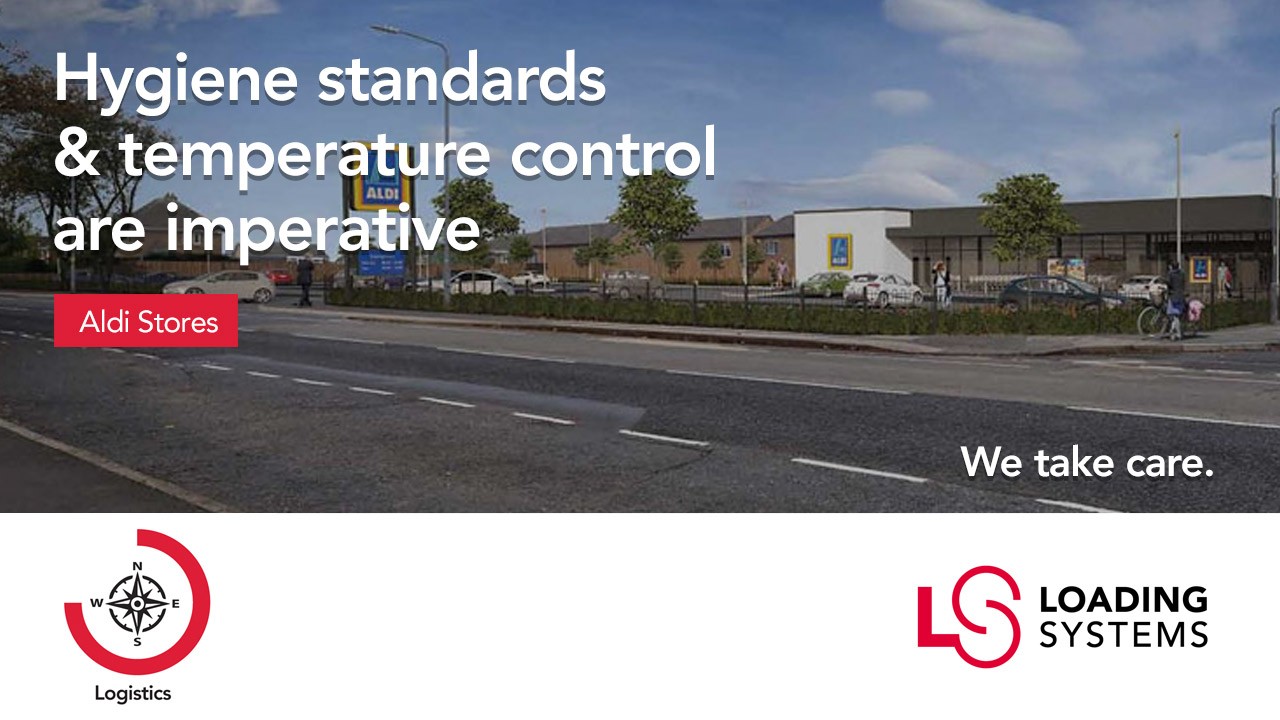 At Fine Foods in Abergavenny, it was vital that the internal temperature remained at plus 3 degrees. Our inflatable shelters provided an effective seal to minimise the impact of changing atmospheric conditions as well as external contaminants such as dirt, rodents or smells, irrespective of the type of vehicle being used. We also installed high speed sectional doors to help maintain the temperature within the building and also reduce energy costs.
For Aldi we installed dock equipment to their exact specifications both for new build stores and at sites where existing space is being adapted to suit their needs.
Serving a vast range of loading bay needs
Few organisations possess the all-encompassing knowhow and experience in the design, manufacture and installation of loading bay equipment that Loading Systems does.
We have developed our reputation as industry leaders over 50 years, and can supply the dock shelters, dock levellers, lifting platforms and other loading bay products that your premises require.
Our expertise in matching the right solution to the right application has made us one of the most trusted suppliers of these highly specialised products across the UK and Europe.
Not only this, however, but our additional services – including in reactive and preventative maintenance – will help to maximise your equipment's operational lifespan, at a cost that makes sense for your needs.
Call 0800 160 1965 for a more in-depth discussion of your own site's requirements, and to ask for a competitive quote.
 
"We re-launched our Carlisle store this morning 22nd December at 8am, following the devastating floods we experienced on 6th December. I would like to personally thank you on behalf of the business, for the support and lengths that you and your business went to enabling us to get the store open for the residents of Carlisle. The feedback from within our business and customer's alike has been one of amazement.  The colleagues and residents of Carlisle have a store to be proud of and this could not have been done without your support and hard work."

Store Manager, Major UK Supermarket
"Excellent engineers – clean, tidy, accomplished.  No problems with work, very obliging."  

Food Production Manager, KP Snacks