During recent months, organisations across the sectors – from automotive and aviation to manufacturing and retail – have been investigating how they can best optimise their processes to drive renewed growth in the wake of the COVID-19 crisis.
If this describes the situation of your own company, you may have good reason to consider whether the industrial doors presently in use on your premises are well-suited to your organisation's day-to-day needs and growth ambitions.
So, of our present industrial doors here at Loading Systems, which options could potentially go a long way to bolstering efficiency, productivity, and safety on your site?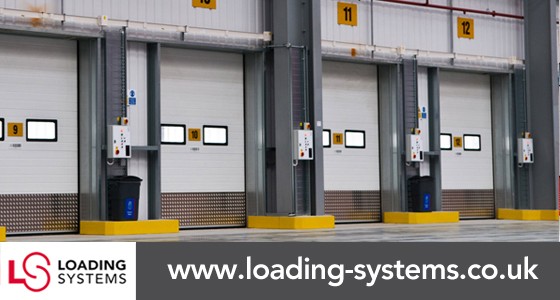 We specialise in many broad categories of industrial door
It is important to acknowledge that every setting in which one may look to have an industrial door installed will be different to the next. The range of products we can provide as designers, manufacturers and installers of loading bay equipment therefore cannot be reduced to mere categories, as we are committed to providing the most tailored solution. 
Nonetheless, the types of industrial door that we are pleased to supply for discerning clients include the likes of space-saving sectional overhead doors, high-speed doors that open, close, and stop by means of detection, and fire doors that are ideal for environments involving the use of hazardous substances and materials.
In addition to these doors, we make available industrial curtains – whether in the form of strip curtains or air curtains – that can serve as flexible seals for noise, draught, insects, or dust. This category of products is yet another demonstration of how driven we are to help our clients to meet often very demanding needs, including for noise reduction and minimal energy use.
Talk to our team now about our highly specialised solutions
Even in settings where industrial doors may be scarcely consciously noticed on a day-to-day basis, these products routinely help keep day-to-day operations efficient, cost-effective, and safe.
They are much likelier to have that impact, however, if they have been designed and adapted in line with the needs of the given site, by a provider with a track record of serving many different industries with distinction – as is the case for Loading Systems.
For a more in-depth conversation with our experts to help ensure your organisation only benefits from the right loading bay equipment installed in the right locations, please contact our team. You can call us now on +44 (0)800 160 1965, or complete the form below to request a quote.