Different firms can have different priorities with regard to what they wish the industrial doors on their premises to help them achieve.
While we offer various categories of industrial doors here at Easilift Loading Systems, you may find that high speed doors represent the best solution for your organisation. Here are the reasons why.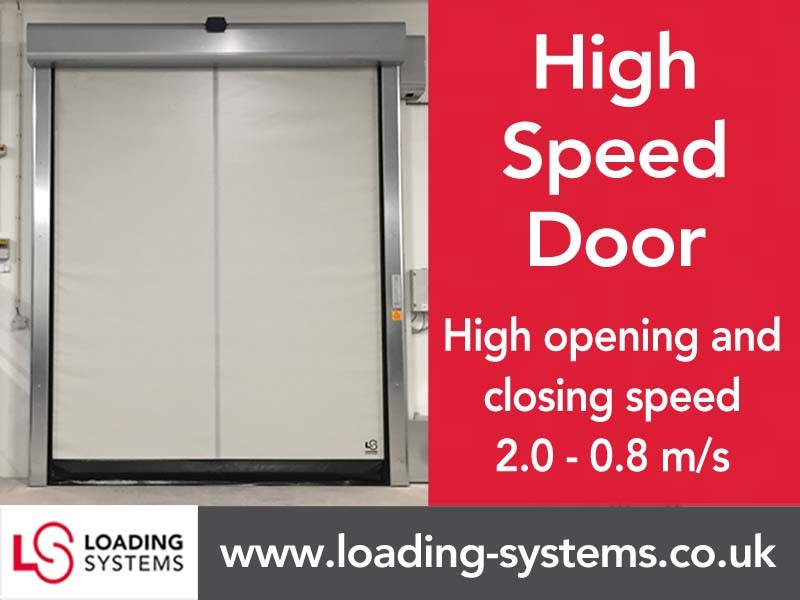 High speed doors can smooth the flow of traffic
If large numbers of vehicles frequently enter and leave your premises, speedy doors from Easilift Loading Systems could help to improve the internal flow of traffic. This is largely for the simple reason that the doors can open and close quickly, therefore reducing how long drivers have to wait.
However, you should also consider that our high speed doors are impact-resistant and completely self-repairing. Should a vehicle collide with the door, the flexible door leaf will detach from the door guiding tracks to prevent damage. Following impact, the leaf will automatically return into the tracks, making a technician's intervention unnecessary.
Noise and temperature can be better controlled
With doors that outpace standard industrial doors when in operation, unwanted noise can be more quickly blocked out. Our fast doors can also assist in maintaining temperature, which can be vital for creating a more pleasant workplace. In fact, it could be crucial to your company's operation.
Do you need to maintain your room's warmth or prevent heat from entering? For meeting both requirements, these doors can help, as they won't stay open for as long as traditional industrial doors.
You can maintain a more hygienic working environment
In some clean environments, such as food and chemical areas, it is necessary to reduce how many foreign particles can enter. There is a lower chance of such particles gaining entrance when these fast doors are used. You might also want to maintain a certain level of warmth in a space that includes food – for which these doors can be of further help.
You should also consider other industrial doors
Despite what our high speed doors have in their favour, you should also carefully research the qualities and abilities of our other industrial doors, which include roller shutter doors, fire doors and ATEX explosion-resistant doors, before you proceed with your order. This can help you to determine whether you really are choosing the most suitable door for each opening at your firm's premises.
When you are seeking the market leader in high speed doors and other industrial door and loading bay solutions, Easilift Loading Systems is on hand to cater to your firm's most specialised requirements. Get your quote today by completing the form below.