Of all of the market-leading products and solutions that our team here at Easilift Loading Systems can provide for your organisation's loading bays, you may have reason to be especially impressed by our dock shelters.
Such a piece of equipment is, after all, vital for sealing off the gaps between your loading bay and a docked vehicle. Furthermore, our considerable market expertise and experience leaves us well-placed to supply the dock shelters that suit your specific premises and requirements.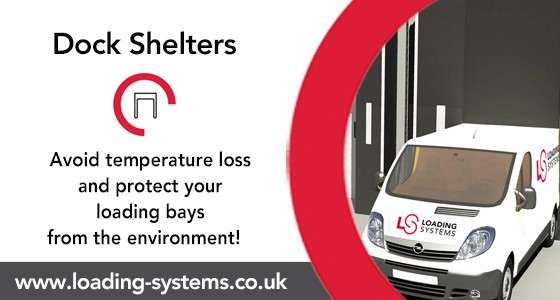 What makes an Easilift dock shelter the ultimate dock shelter?
Our company's dock shelters have various shared qualities that help to make them an excellent choice for your organisation. Such characteristics include their durability, long lifespan, appealing aesthetics, high standard of protection for your goods and ability to significantly lessen energy consumption. 
However, there's another factor that helps to explain the enduring appeal of Easilift Loading Systems' dock shelters; our extensive selection of different types of dock shelters of relevance to different industries and settings. 
If your firm, for example, has a dedicated fleet of vehicles that are all of the same size, our cushion dock shelters are likely to be of great interest. Alternatively, there may be a need to load and unload vehicles of differing dimensions at your firm's loading bays, but with all openings around each vehicle still being sealed off. For such circumstances, we can supply highly rated collapsible curtain dock shelters, manufactured from impeccable-quality materials. 
Another type of curtain dock shelter that we are pleased to be able to offer, however, incorporates a special foam core that can prevent your building sustaining damage if a vehicle collides with your loading bay. Such severe damage can easily happen to traditional dock shelters when they are used by container vehicles or vehicles that raise and lower over extreme distances. 
Finally, when it is no less than the most effective means of sealing between the vehicle and the warehouse that your business requires, you don't need to look any further than our inflatable dock shelter. This is a highly energy-efficient option that can seal even the smallest gaps. 
Request your quote for advanced, functional and cost-effective dock shelters
If you would appreciate advice in relation to any of the aforementioned dock shelters and how they could empower your company to achieve better results over the months and years ahead, our experts would be pleased to hear from you. 
Then, once you have made a decision on the dock shelters that represent the best match for your firm's needs, it couldn't be quicker or easier to request a quote from us.