Even before the COVID-19 pandemic placed renewed burdens on the global supply chain, you were probably acutely aware of the importance of continually fine-tuning your organisation's logistics operations.
There really is zero room for complacency on such matters, and it is fair to say your premises' loading bays are a key frontier for ensuring your processes are as well-optimised as they can be.
This, in turn, underlines how crucial it is to be not just reactive, but proactive in your firm's maintenance of equipment ranging from industrial doors and dock levellers to dock houses and lifting platforms.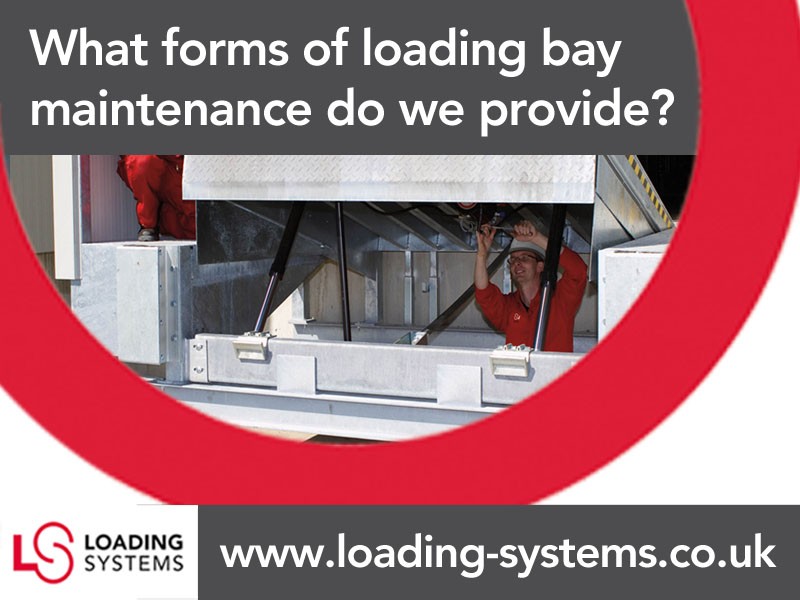 What do we mean by reactive vs proactive maintenance? 
Our team at Loading Systems realises that you may be reading this having already long invested in the loading bay equipment of other manufacturers. Even in that situation, our industry knowhow and experience stretching back decades enables us to maintain, service and repair whatever machinery has been present in your loading bays for years.
Otherwise, our maintenance services are an excellent complement to our own loading and unloading products, encompassing reactive as well as proactive approaches. 
By 'reactive', we are – of course – referring to a maintenance offering that you can count on whirring into action at those most urgent moments. Our direct employment of an extensive network of highly trained service technicians dotted around the UK, allows us to quickly reach your site with a fully stocked vehicle on a true 24/7/365 basis. Such a complete service will greatly help to minimise any downtime suffered by your business, so that your loading bays can swiftly return to action.
As for 'proactive', this is an approach that can also be described as 'preventative' maintenance. This aspect of our service is geared towards minimising the scope for your loading-bay equipment to fail without warning. Sign up for a preventative maintenance package with us, and your organisation can benefit from a Change Parts in Time (CPIT) programme, aimed at replacing components with known life expectancies during service before they have the chance to fail. 
Talk to us today about effective service, maintenance and repair arrangements 
We can understand that when you are comparing possible maintenance plans for the equipment in your loading bays, you may find it difficult to gain your bearings as to which solutions might represent the best match to your organisation's needs.
Here at Loading Systems, for instance, we offer a five-year Extended Warranty on all new equipment purchased from us. The combination of this warranty with our Service Agreement will give your organisation's loading and unloading machinery the best possible protection, and you the greatest peace of mind, with perks ranging from visual inspection, maintenance and servicing to a prioritised callout response, discounted parts, safety advice and support, and so much more.  
Would you like to learn more about all these possible advantages and conveniences? If so, you are welcome to call our team now, on 0800 160 1965, so that we can help you make the best-informed decision about our maintenance solutions.