Keeping your firm's supply chain operating smoothly is naturally all-important, given the considerable potential cost to your business of almost any period of downtime.
This is why we take such an all-encompassing approach to loading bay maintenance here at Easilift Loading Systems, including both preventative and reactive elements.
But what are just five specific aspects of our maintenance approach that you will be thankful for when your company teams up with Easilift Loading Systems?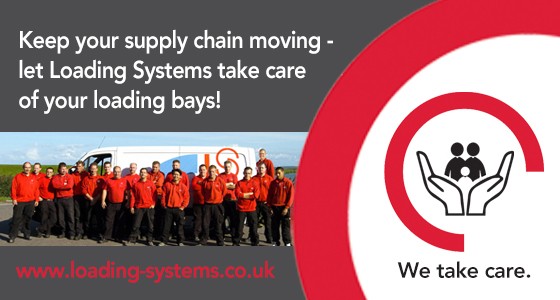 1.    Through our complete Service Agreement 
Take out a Service Agreement with us, and you will be able to greatly minimise the chances of damaging disruption to your business's operations resulting from failed loading bay equipment. 
Our Planned Preventative Maintenance programme incorporates the regular servicing that will reduce the overall ownership cost of your loading bay equipment and give you vital day-to-day peace of mind.
2.    By complying with all relevant legal and safety requirements 
Everything that we do here at Easilift Loading Systems is in accordance with the relevant EN standards and Machinery Directive Guidelines, including – where applicable – CE marking.
The law states that loading bay equipment should only be inspected, serviced and maintained by specialised and competent persons, which is something you can certainly be assured of with us.
3.    By providing an Extended Warranty
Such is our absolute confidence in the quality of the parts and services we provide, that a five-year no-quibble extended warranty is provided with all of our new equipment.
That means that even if any components covered by the warranty do fail or malfunction, you won't be charged for either parts or labour when our engineers arrive to replace the problem item.
4.    Our commitment to changing parts prior to failure
One of the key aspects of our Planned Preventative Maintenance approach is our use of a process known as Change Parts In Time (CPIT).
This philosophy is very much what it sounds like, with components that are known to have certain life expectancies – such as wearing parts and hydraulic hoses – being replaced during service before they have the chance to fail. This naturally lessens the likelihood of downtime for your company.
5.    By being better prepared than any other maintenance provider 
The very nature of unpredicted events is that they are unforeseen, and your firm may not be as prepared as it perhaps should be to quickly resolve the problem on its own.
That won't be the case when you team up with Easilift Loading Systems for loading bay maintenance. Our engineers' services can be sought on a 24/7 basis, and when the service van arrives, you can be assured that it will be fully stocked with the spare parts and equipment required to fix most problems that could conceivably arise with your loading bay equipment.
Life's easier, less stressful and more productive for organisations that place their trust in Easilift Loading Systems' know-how in loading bay maintenance.
Call the team now, on 0800 160 1965, to learn more about how – in keeping with our motto – we really do 'take care'.