We are trusted designers, manufacturers and installers of some of the most innovative, practical and dependable loading bay equipment in Europe here at Loading Systems. But is your organisation's loading bay benefitting from all of the accessories that it needs to support such equipment?
Below are just some of the accessories that we are proud to supply to businesses operating across a vast range of key sectors – not least because of the enhanced safety, user-friendliness and durability that they can introduce to such sensitive and crucial operational sites.
Corner seals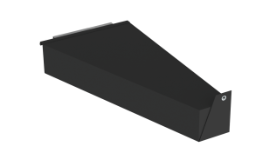 If you have curtain dock shelters installed at your premises, you may be interested in how our corner seals can improve sealing at the bottom of the dock shelters. We offer two forms of corner seal – a trapezoidal model and a cylindrical model. Both are supplied as a pair, and are easy to install.
Dock lights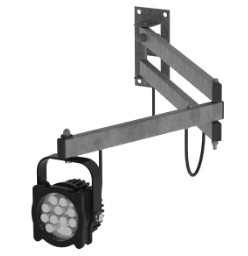 We can offer two types of dock light for illuminating the entire length of a truck trailer, thereby enhancing safety during loading and unloading operations. A 12VDC and 220VAC dock light are both available, the latter working with 11 power LEDs, and the latter using six power LEDs.
Dock stairs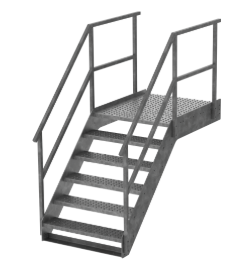 If the floor of your warehouse is higher than the loading yard, you may wish to equip your premises with our dock stairs, which are standard hot-dip galvanised and made from the highest quality metal. They can also incorporate handrails on the left, right or both sides, while a platform at the top of the stairs further enhances safety.
Safety bollards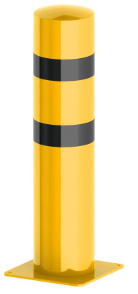 Our safety bollards provide crucial protection around our customer organisations' loading areas. Both built-in and surface mounted models are available, the latter incorporating a foot plate with four mounting holes. You can also choose between three diameters for your safety bollards from us, depending on the type of transport that is used around them.
Traffic lights
Another great measure for boosting safety around the loading and unloading area is the right set of traffic lights. We can offer outside traffic lights that are green as standard, only turning red once the vehicle is docked and the door or lever is operated, indicating it is not safe to drive off.
The inside traffic lights are red as standard, and turn green once it is safe to start the loading process.
When we say 'we take care' here at Loading Systems, we really do mean we take care.
Call our team now on 0800 160 1965, and we can advise you on your options to ensure your firm receives the loading bay equipment and accessories that perfectly match its operational needs.