Easilift Loading Systems, the UK division of the Dutch Loading Systems Group, has reported an 80% growth in its New Equipment Sales Division in 2019.
The Company has seen significant growth in order intake in 2019 with this year's order intake boosted by a £2m order for Amazon at Doncaster iPort, consisting of 104 dock-openings including dock-levellers, industrial doors and vehicle restraints, and more recently secured a £1m order to supply lifting-platforms to Ocado.

Brexit
There is much speculation about the potential impact of Brexit, should it actually happen, and the situation continues to create a lot of speculation and economic uncertainty.  The main challenges the company foresee is the potential impact of border delays, currency fluctuations and import charges. However, with more than £6m of orders on hand to take into 2020, coupled with a significant service contract recently secured for a major supermarket chain, the company will deliver a positive trading performance in 2019 and is forecasting continued growth for the future.
Loading Systems is one of Europe's leading industrial door and loading bay specialists and considers its investment in customer focused design, product development and service delivery as the key factors for driving growth.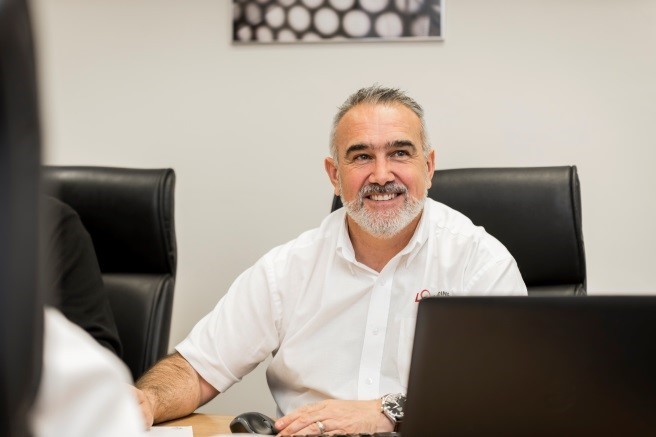 Rob Fay, Easilift Loading Systems Managing Director commented: "Our 'we take care' ethos ensures we understand exactly what our customers need and  want, and we therefore offer the right bespoke solutions that work specifically for them. We are now the loading bay partner of choice for many of the leading logistics and retail distribution companies throughout Europe"
Recent comments from our clients have included:
*****************
" The engineer who attended site today,  is a real credit to Loading Systems.  
•    Excellent appearance 
•    Customer focused
•    Friendly and Professional attitude throughout his time on site
•    Very safety conscience 
•    Exceeded our expectations
Dove consulting
*****************
"Jordann, you're more than welcome.  Good service deserves recognition.  
As a consultant I have been working for Kuehne+Nagel Ltd on the MoD contract now for well over 5 years, in all that time this is only the 3rd time I've had the pleasure of MoD Head of establishment permit office call me to comment on the professionalism of a contractor undertaking the 4C's and security pass process. The warehouse manager would also like to thank Alex for explaining to his staff the safe operating parameters of the equipment. 
 Please also pass my thanks onto Alex"
Dove Consulting
*****************
"Many thanks for the email and the supporting image.  The finished job <Dumfries> looks fantastic!"
Much appreciated.
Regards,
Property Manager
ALDI
*****************
"Stirling job completed in Newport yesterday"
Trading
Health & Safety Manager
ALDI