If your organisation is in one of the many sectors that depend on the maintenance of both a safe and efficient loading bay – such as aviation, cold storage or the food industry, to name just a few – you'll also probably know something about the importance of the right protection systems.
Sure enough, amongst our other innovative and reliable dock equipment here at Loading Systems – encompassing such essentials as dock shelters, dock levellers and industrial doors – you'll find protection systems like our widely trusted PowerLock 505NG product.
Tackling the risk of vehicle drive-off or 'creeping'
The Loading Systems PowerLock 505NG is a vehicle restraint system that helps to make the area surrounding your organisation's loading bay a safer place to work. Specifically, it has been conceived to prevent vehicles on this part of your premises driving off or 'creeping' away from the loading bay while the vehicle is still being loaded.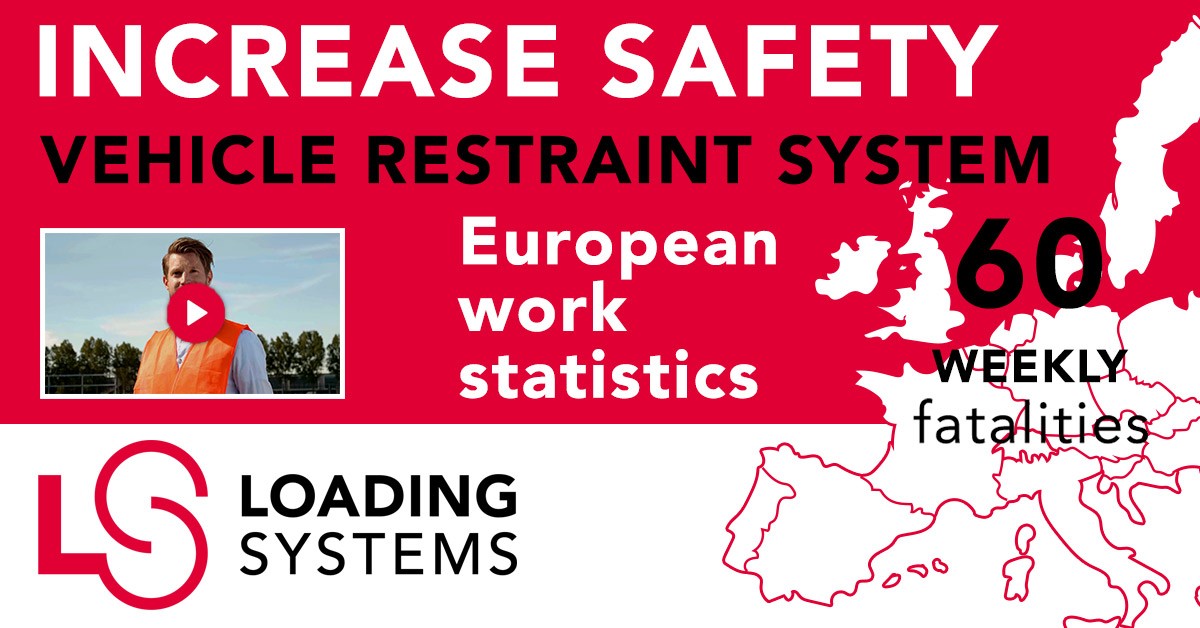 The safety benefits that the PowerLock 505NG brings makes it one of the most crucial investments you could make for your loading bay.
Without the right safety-enhancing dock equipment in place, a loading bay can be a very dangerous place. Many accidents that occur on or near a loading and unloading platform can be attributed to the vehicle departing prematurely; all that it takes for this to happen is miscommunication between the vehicle driver and forklift truck driver or warehouse operative.
Similarly, 'creeping' can be a massively dangerous situation showing how important the right vehicle restraint system can be. It's certainly not unheard-of for the momentum forces generated by the movement of MHE or a forklift truck to cause a vehicle to creep away from the warehouse, with the dire safety implications this can have.
A vehicle can be at risk of 'creeping' even when its brakes are on and the wheels chocked. This demonstrates that you should never underestimate the worth a vehicle restraint system like the PowerLock 505NG can have for keeping all users of a loading bay safe.
What is the PowerLock 505NG?
The name of our PowerLock 505NG vehicle restraint system is a renowned one when it comes to this utterly crucial category of protective system.
The 505NG's principal purpose is simply to bolster the safety of a premises' loading bay by preventing vehicle drive-off and 'creeping'. However, the various features and strengths that enable it to accomplish this task with aplomb are special indeed.
So, here are a few reminders of those features that have been instrumental in making the 505NG such a strong-selling and industry-leading vehicle restraint solution.
Immensely robust materials, design and manufacture
The PowerLock 505NG's reputation as a 'no-nonsense' and dependable vehicle restraint system can doubtless be largely attributed to its tough hot-galvanised construction, as well as to such fine but crucial details of its design as its limited number of moving parts and mechanical drives.
Such an unstinting commitment to minimalism in the components used in this vehicle restraint system also helps to greatly reduce the maintenance requirements associated with this critical piece of loading bay equipment.
Another important feature of the PowerLock's design is the integrated vehicle wheel guide, which ensures the vehicle's central positioning in the loading or unloading bay. This is just one more way in which the 505NG makes the loading and unloading process straightforward, while preventing the vehicle or the vehicle restraint system itself from sustaining damage.
Ease and safety of operation
A vehicle restraint system like this one exists in the first place to protect vehicles; trailers and human users from harm. So, it is naturally crucial to be able to easily use this piece of dock equipment – and ensure it doing its job.
Again, the considerable functionality and feature-set of the PowerLock 505NG comes into its own here. Its internal control box incorporates the clear icons and indication lights that leave the driver in no doubt as to whether the vehicle has been safely restrained.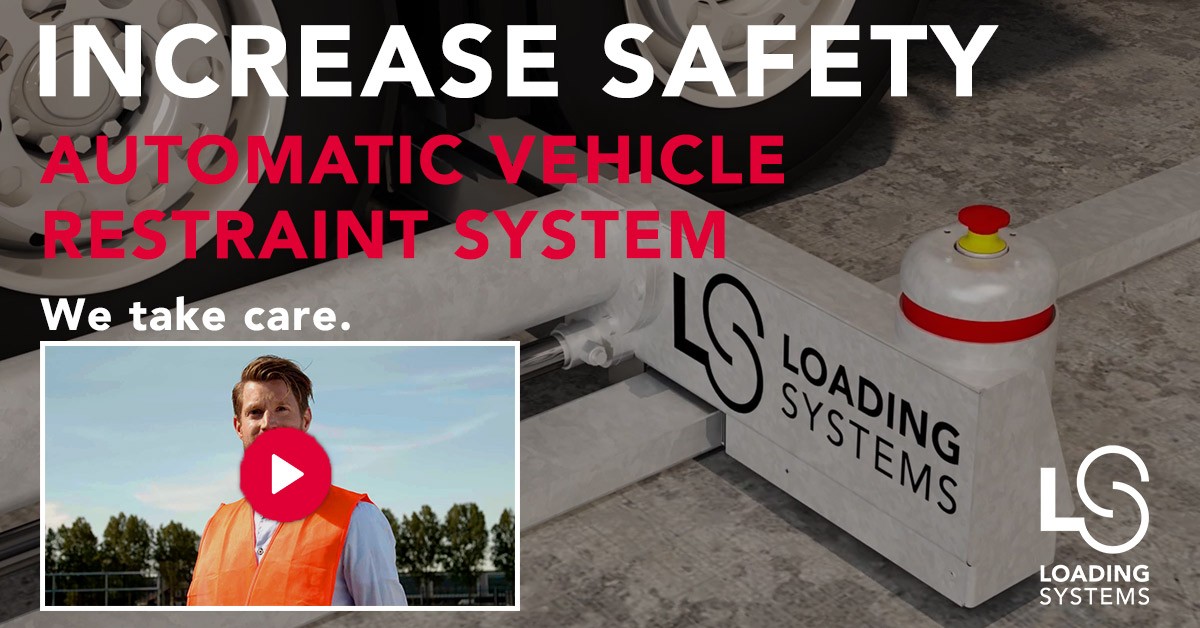 As for the means of operation, the 505NG operates completely autonomously from the moment it is activated. A sensor automatically detects the last wheel of the vehicle, thereby prompting the restraint arm to automatically move in front of the wheel.
Other key features of the PowerLock 505NG include the possibility to interface and interlock with dock leveller and industrial door controls, as well as an emergency override unlocking system – the latter invaluable in the event of power failure.
The ability to be installed in a wide range of settings
Whether you are seeking an appropriate vehicle restraint system for installing in a new or existing building, there's a strong chance that the PowerLock 505NG will lend itself well to the setting in question, thanks to its reputation for being easy to install on most surfaces.
Nonetheless, it is important to ensure the surface on which your own site's 505NG vehicle restraint system is mounted is level and made from concrete or stelcon plate. If the latter is used, the plates must be placed in a layer of stabilised sand or lean concrete.
Reach out to us for advice and assistance about your loading bay
With its generous specification encompassing easy push-button operation, automatic vehicle wheel detection, theft-prevention benefits, hot-galvanised materials and the ability to function under all weather conditions, the PowerLock 505NG is likely to prove an excellent investment for your loading bay.
It is just one of the many state-of-the-art solutions that we are delighted to provide for the loading bays of the 2020s here at Loading Systems. This is without even accounting for our highly innovative, attentive and comprehensive preventative and reactive maintenance approach that helps to extend the operational lifespan of our dock equipment.
We would therefore always urge you to contact us directly – such as by calling 0800 160 1965 – if you require any advice and guidance with regard to the best solutions for your premises. Don't look further than Loading Systems when searching for the ultimate partner company in the ever-demanding field of dock equipment.