The Loading System Vehicle Restraint Systems lock most vehicles or trailers onto the loading bay to create an ultimately safe situation. To supply a system that perfectly fits your business' needs and situation, we offer an automatic system. 
This system is easily operated and virtually free from failure. The design incorporate an integrated wheel guide which ensures the vehicle is always positioned in the centre of the loading bay. Our Vehicle Restraint Systems have few moving parts with the number of mechanical drives being restricted to the essential components. 
Prevents premature drive-off and
    creeping
Integratable with other Loading
    Systems products
No vehicle or equipment damage
Suitable for both new and existing
    buildings
Easily operated
Low maintenance requirement
Automatic Vehicle Restraint
Prevent premature drive-off and creeping
By blocking the rear wheel, unplanned movement of the docked vehicle is prevented. The constant hydraulic restraining force of the restraint system even prevents vehicle creep, caused by momentum incurred during loading and unloading.
Full control – integrated system with automatic sequence control
With the automatic sequence control, a safe operating sequence is ensured, fully integrated with all other loading bay products. Dock levellers and/or dock doors cannot be operated before the vehicle is restrained and the vehicle will not be released until these are safely back in rest position and closed again.
No vehicle damage – retractable blocking arm with precision sensor
The blocking arm is fully retracted when not activated, preventing any damage to truck wheels, tail lifts or mud flaps. After activation, the precision sensor detects the rear wheel, positions the blocking arm in place and restraints the wheel.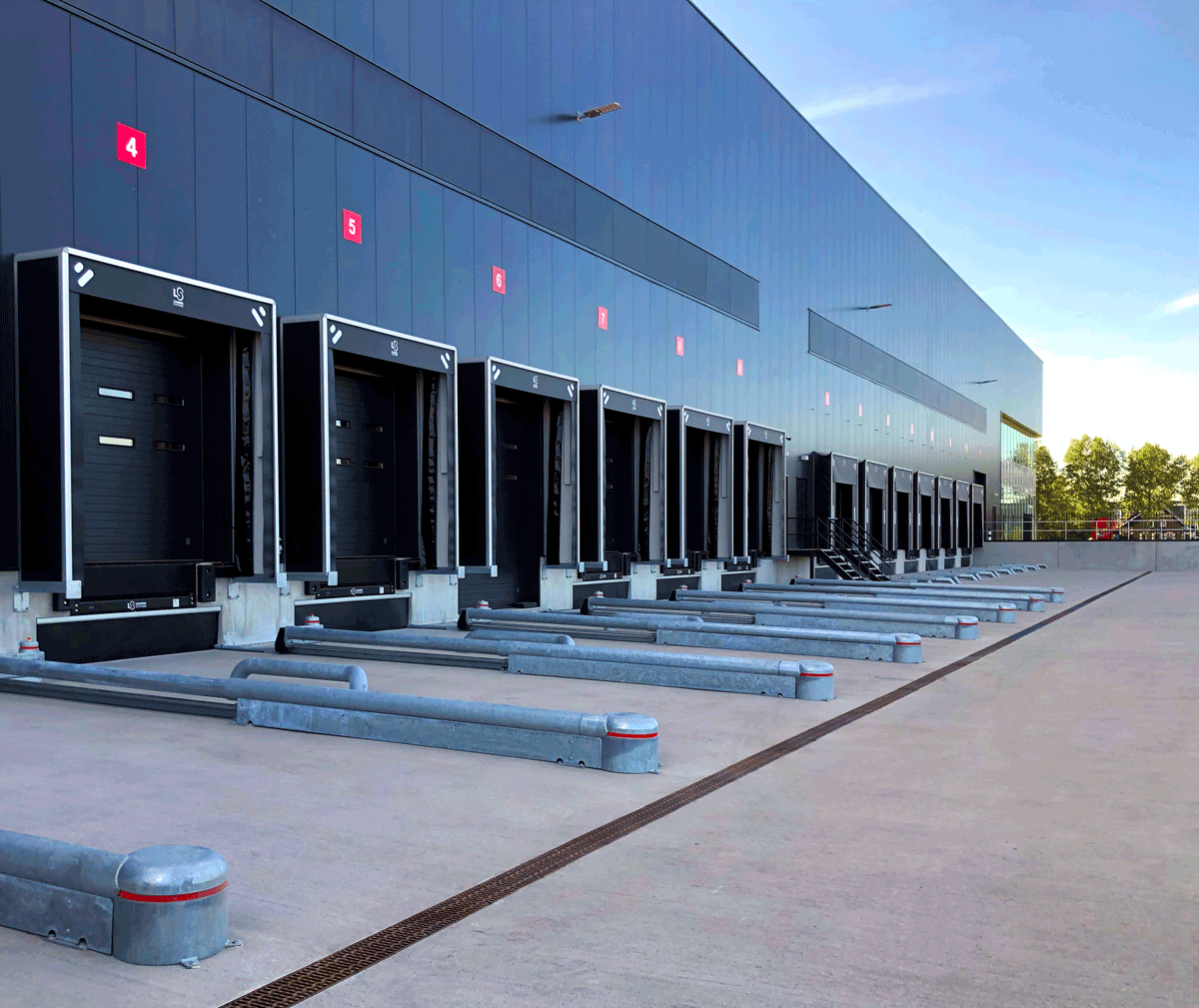 No equipment damage – fully galvanised with integrated wheel guide
The fully galvanised system with integrated wheel guide ensures the vehicle is always positioned in the centre and prevents damage to the equipment and vehicle.
Suitable for both new and existing buildings – minimal building preparation
Installation in both existing and new buildings is no problem, as the restraint system requires minimal building preparation.