Wheel chocks: for extra safety on the loading bay
Wheel chocks, also known as wheel blocks, prevent the vehicle from rolling during loading and unloading. A wheel chock is placed behind the wheels of a truck.
This prevents major dangers that creeping of a truck can cause. It is not only important to use a wheel chock to prevent damage, but also to guarantee the safety of your staff and bystanders. The use of a wheel chock therefore not only ensures safety but also increases it.
Want to know how you can improve loading bay safety even more? Read our blog on how loading bay accessories can contribute to a safe working environment.
Benefits of wheel chocks:
Suitable for any type of vehicle
Can be used in combination with other products
Easy to install
Available in 3 models
Different types of wheel chocks: which material to choose?
Our wheel chocks are manufactured from various materials of the highest quality. This enables us to offer a wheel chock for every type of vehicle. This way the vehicle stands as firm as a rock during loading and unloading.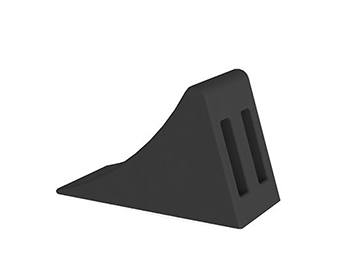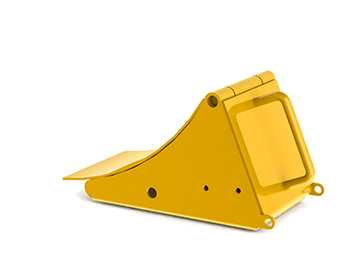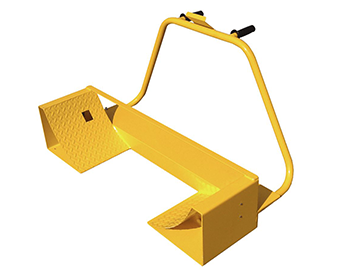 Rubber Wheel chock
The rubber wheel chock is made of durable rubber. This also gives the wheel chock a longer lifespan. The wheel chock is also equipped with a handle or eye for attaching a chain.
Available as normal symmetrical version
Economical version
Metal Wheel chock
The metal wheel chock is not only extremely durable but is also equipped with a sensor that detects the wheel after the wheel chock has been placed.
Standard delivered with wall bracket
Including spiral cable
Placement bar with wheels and stop sign optional
Double Wheel chock
The user-friendly, innovative and robust double wheel chock blocks a vehicle on both sides. The wheel chock can be optionally extended with an optical sensor to detect a vehicle.
It can be connected to the control box of the dock leveller, industrial door and/or traffic lights (outside) and signal lights (inside)
More information or free advice?
Would you like to increase the safety around your loading bay in a simple way? Then leave your details and one of our experts will contact you as soon as possible to offer you free advice