Sustainability has become an essential pillar of any modern organisation. We need to take care of the earth, of a climate that has a future. That is why we need to take action now. Together, we can work on sustainability.
Your green step has impact
Climate change is one of the most pressing problems in the world today. Every green step you take brings fossil-free living closer. There are more and more innovative solutions for a more sustainable life. Solar panels and organic products are familiar examples from everyone's daily life. Small or large change, you have more impact than you think. We help you on your way with sustainable solutions and savings. Nowadays, this also includes energy-efficient charging solutions.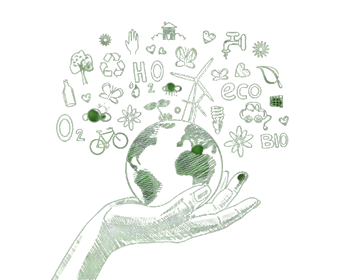 How we make an impact
Every organisation has an opportunity to play a role in the sustainability transition. Together with our customers, we make sustainable business the norm. Reducing the use of energy requires innovative solutions to facilitate the transition. Loading Systems is a leader in providing smart loading and unloading solutions which are not only efficient but also sustainable. Together with our customers, we continuously innovate our products.
Sustainable production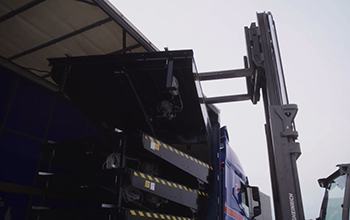 We are proactive in ensuring our products are manufactured in the most sustainable way. For example, years ago, we designed all our dock levellers in such a way that they have a low transport position, which means that 30 dock levellers can be transported in one truck, compared to 20 dock levellers before. This means that we can load 50% more, which is an enormous reduction in CO2 emissions for the transport of our goods. We also like to help our customers achieve their goals in the field of sustainability. We produce solutions that are not only sustainable but can also guarantee high efficiency, such as our high-speed sectional door.
We also invest in energy-saving techniques, such as laser cutting with fibre lasers instead of CO2 lasers, and we powder-coat our products so that we no longer emit VOCs.
Curious about our powder coating process? Read more here!
Commitment to circularity
A circular economy, that is what we are striving for. At Loading Systems we believe it is important to contribute to a clean world. This is why we focus on circularity from the design stage to service. We support our customers through modular designs. In addition, circularity drives us to repair more or to look for modernisation possibilities. We are also thinking more and more about the use of energy and resources, taken into account during the design phase to produce as little waste as possible later in the production process.
Would you like to read more about our sustainable initiatives? Then click here!
The first step: we help you on your way!
Green building plays an important role in a sustainable future. As a leading player, we would like to create a more sustainable future, helping our clients by working smarter. An energy-efficient business requires change at all levels. Through smart and sustainable products, we provide guidance for your sustainable progress. With our years of experience in various industries such as retail, pharmaceuticals and logistics, we can help you with any issue. With a sustainable building, you will be ready for future regulations and you will save on high energy costs from day one.
Everyone can contribute to a more sustainable world - and now is the time to act. Contact one of our experts, they are happy to help with sustainability issues.