There are many strong reasons to specify one of our wide-ranging options for high speed doors here at Loading Systems. You may enquire to us about our automatic speed doors due to their effectiveness at draught exclusion, or you may simply require a solution that will assist in boosting the efficiency of your organisation's logistics.

However, these are just some of the numerous benefits of our high speed doors that could be invaluable for all manner of applications.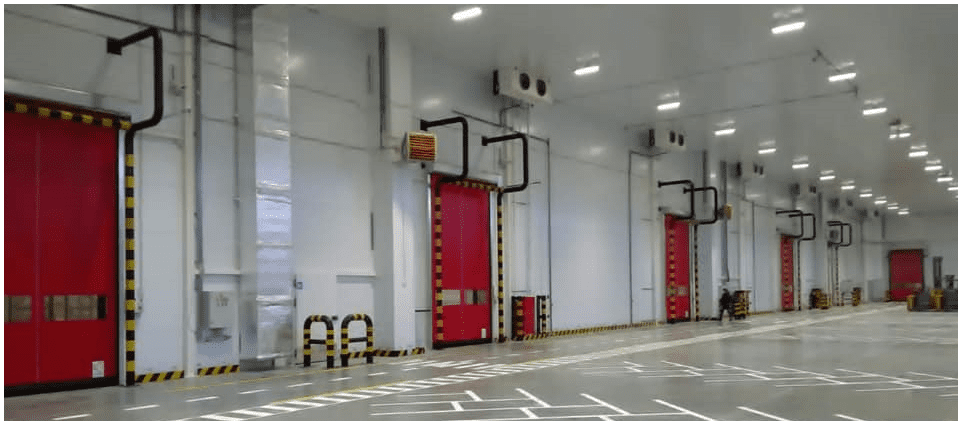 Extremely efficient doors that also self-repair
One of the greatest advantages of such doors is their impact resistance that even extends to full self-repairing capabilities, with the flexible door leaf detaching from the door guiding tracks if a collision occurs, thereby practically excluding the chance of damage.

After impact, the door leaf returns automatically into the tracks, meaning there is not even any need for a technician to intervene.

However, the simple high speed of our high speed doors is another obvious benefit. The swiftness of these industrial doors' opening and closing action helps to ensure the optimal internal traffic flow and comfort.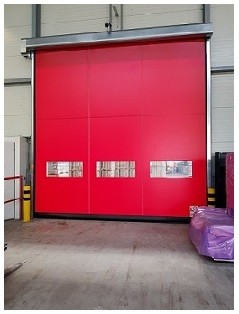 Reliability, longevity and the utmost safety
Another standout feature of our speed doors is their variable speed drive that checks acceleration and deceleration times, while the reliability and lifespan of our rolling speed doors are maximised by their soft start and breaking. This latter aspect minimises the high stresses typically exerted on the door mechanism.
 
But it is safety that will always be our uppermost priority here at Loading Systems in our design and manufacture of high speed doors. It's why you can expect such features in our standard rolling speed doors as a transparent vision panel across the entire width.

Indeed, our speed doors comply fully with all of the relevant European Safety Standards (automatic doors EN 13241-1) and carry the CE mark, which amounts to a guarantee of the doors' safe operation during installation, maintenance and day-to-day use.

Enquire to Loading Systems about our complete range of high speed doors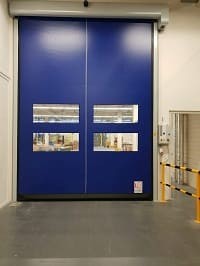 For high speed doors that deliver the very greatest performance, efficiency and safety, there's no need to trust any supplier other than the European market leader, Loading Systems.

Call us now on +31 (0)320 225200 or email us at info@loading-systems.com about the industrial door solutions that will represent the most suitable match for the specialised requirements of your own firm's daily logistics operaions.