Are you looking for an insulating eye-catcher for your building? Then you have come to the right place - Loading Systems! We are pleased to introduce our new fully glazed (Full Vision) sections (FVE) for sectional doors with broken thermal bridge. These panels not only provide a very aesthetic look, but also come in very handy with rising energy prices.
Extension of our Full vision panel range
These new additional insulating sections are an extension of our Full vision panel range and offer a new level of thermal insulation of our doors with fully glazed sections. The panels are available in a 40mm or an 80mm variant.
40mm Full vision panels with broken thermal bridge
The new profiles used to construct the PV sections have a thermal separation between the outer and inner surfaces to improve insulation performance. This has resulted in an improvement of as much as 22%!
More advantages:
Effective thermal resistance without compromising the design of the door
Plenty of natural light entering the building without compromising thermal resistance
Prevention of condensation on the inside of the door
80mm Full vision panels with broken thermal bridge - save up to 55%
Thanks to the use of double-wide insulators and triple-glazing, we have improved thermal insulation by up to 30% compared to the previously introduced 40mm FVE with broken thermal bridge. When using the new 80mm FVE with quadruple glazing, the improvement can be as much as 55%!
Other advantages:
Equipped with aluminium glazing profiles and double sealing of the glazing
Excellent wind resistance
Condensation of water on the inside of the door is avoided (in case of large temperature differences between inside and outside)
Glazing types for the 80mm FVE
We offer the following glazing/filling types for the new 80mm Full vision panels with broken thermal bridge: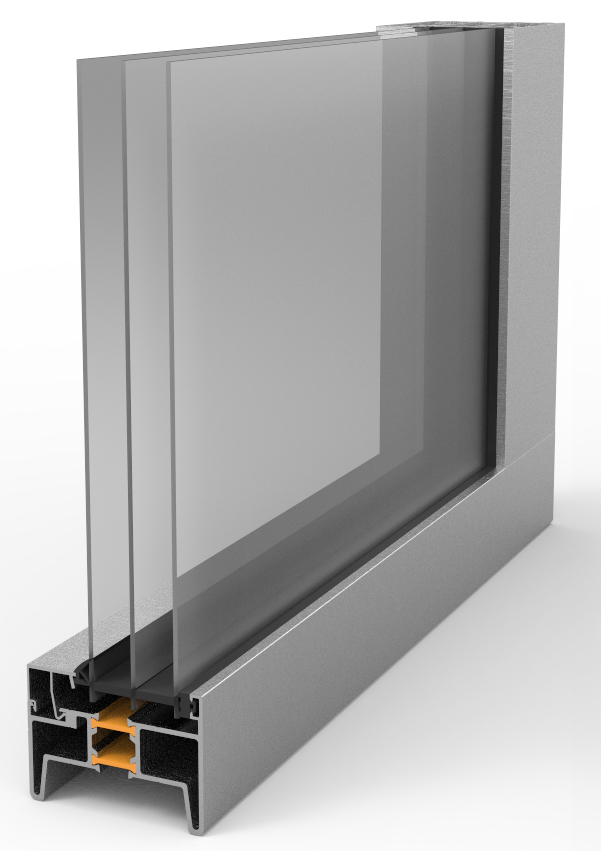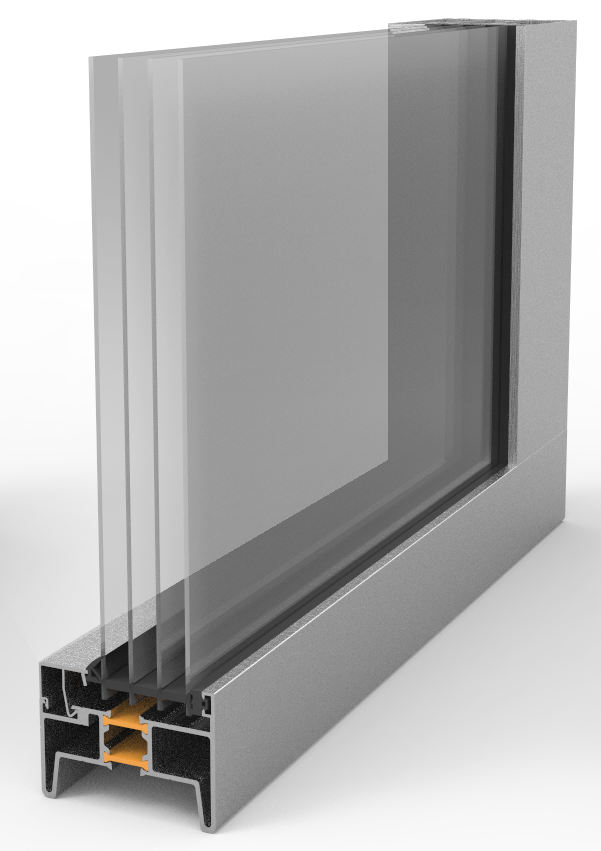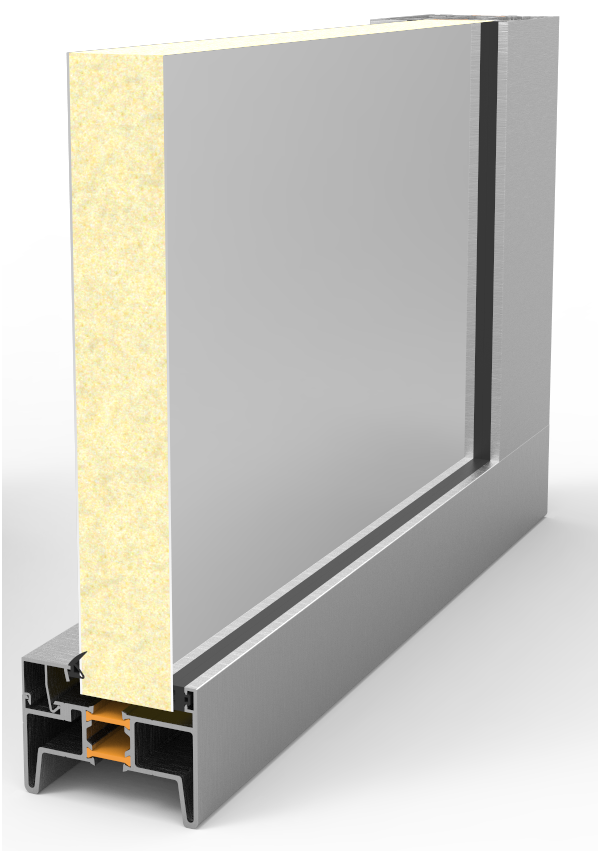 Triple glazing 3 x 2,5mm PMMA (Standard)
Quadruple glazing 4x2,5mm PMMA
Stucco filling 40mm insulated aluminium
Technical data of our panels
Design

FVE 40

FVE 40 broken thermal bridge

FVE 80 broken thermal bridge 3x

FVE 80 broken thermal bridge 4x

Broken thermal bridge

No

Yes

Yes

Yes

Glazing

Double

v

Triple

Quadruple

Door width

4500 mm

4500 mm

4500 mm

4500 mm

Door height

3500 mm

3500 mm

3500 mm

3500 mm

U-value (thermal transmittance)

3,8 W/m2K

3,1 W/m2K

2,4 W/m2K

2,0 W/m2K

Air permeability

3

3

3

3

Wind resistance

3

4

4

4

Water resistance

3

3

3

3