Shelter corner sealing - reduce energy loss at the loading bay!
Dock shelters are often used to prevent draughts during loading and unloading. When the vehicle is docked, it is almost completely sealed by the shelter. The only remaining gap is the corner of the side flaps. With corner seal cushions, you seal this opening from draughts as well.
But how does shelter corner sealing work? When a vehicle docks, the cushions will compress and follow the vehicle's movements. When a vehicle docks off centre and the curtain dock shelter hinges backwards, the cushions follow the movement of the dock shelter frame.
Features of the shelter seal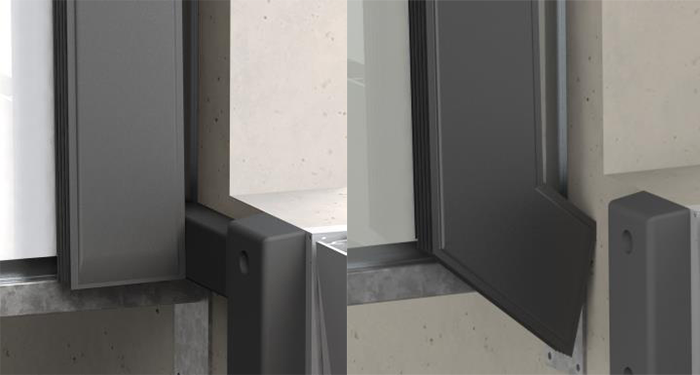 Available in 2 models
Made of quality foam (return to original shape after use)
Easy to install
Supplied as a pair, including mounting material
Models of shelter corner seals
The corner seals are available in two models; a cylindrical and trapezoidal cushion. In addition, the corner seals are available in various sizes. No standard size? No problem! A corner seal can also be supplied exactly to size, so we have a corner seal for every requirement.
Trapezium corner seal model
The trapezoid model is often used in combination with the curtain dock shelter.
Cylindrical corner seal model
The cylindrical model can be used in combination with the flaps dock shelter. This model is best suited when the underside of the dock shelter is flush with the loading platform.
The corner seal is suspended from the dock shelter frame with a flexible spring.