No company generally becomes one of the most trusted and innovative manufacturers of industrial doors and loading bay equipment for customers across Europe, the Middle and Far East, unless it maintains a steadfast commitment to quality and has a proven track record for ensuring this.
Thankfully, Loading Systems is just such a company. From the start to the end of our relationship with you - encompassing consultancy, design, production, project supervision, installation and after sales service - we are dedicated to quality in everything that we do.
We offer detailed advice and guidance needed to ensure the right results
Every organisation seeking loading bay equipment is different to the next, with such factors as the layout of a site, how frequently loading and unloading takes place, and the type of goods being moved around the site, all potentially affecting the solutions that are required.
This is why we take such pride here at Loading Systems in providing a fastidious and fully detailed advice service that can even cover such elements as the design aesthetics of your loading bay openings. When the time comes to actually build the solution, we can then provide the dependable project planning and supervision necessary to ensure the best results.
It's all about delivering a seamless interface between our products and your site arrangement, so that the loading bay equipment we supply gives you the utmost in both quality and performance for many years of use.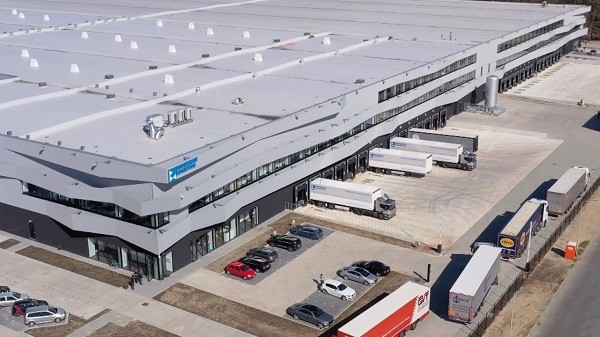 Legal and safety requirements are fully served
 Whether you turn to us for industrial doors, loading bays or lifting platforms, you
 can be sure of the most stringent European safety requirements being met.
 Indeed, the CE marking on our loading bay equipment confirms their compliance.
 We have fully trained and highly competent engineers on hand to both install and
 service your equipment. This is - again - essential to complying with the law while
 also reassuring insurance companies, which may refuse to settle a claim in the
 absence of evidence that the equipment has been maintained to a good standard.
 Not only our loading bay equipment's CE marking, but also their compliance with the European Machinery Directive Guidelines is instrumental in ensuring that your organisation benefits from the safest and most effective solutions.
By calling our team today on +31 (0)320 225200, you can discuss in greater detail the possibilities for loading bay equipment from Loading Systems to maximise your organisation's operational efficiency, for many years to come, and in the safest possible manner! Or email: info@loading-systems.com