Warehouse operatives benefit enormously during hot weather from our Hurricane Dock Fan-Light when installed adjacent to the loading bay door.
Safety is improved for your operatives during the loading and unloading process by improving the lighting conditions inside the trailer.
The working environment is also significantly improved by cooling down your operatives during periods of extreme warm weather.
The Loading Systems Hurricane Dock Fan Light ventilates and illuminates the area around the loading bay and improves the working environment inside the entire length of trailer.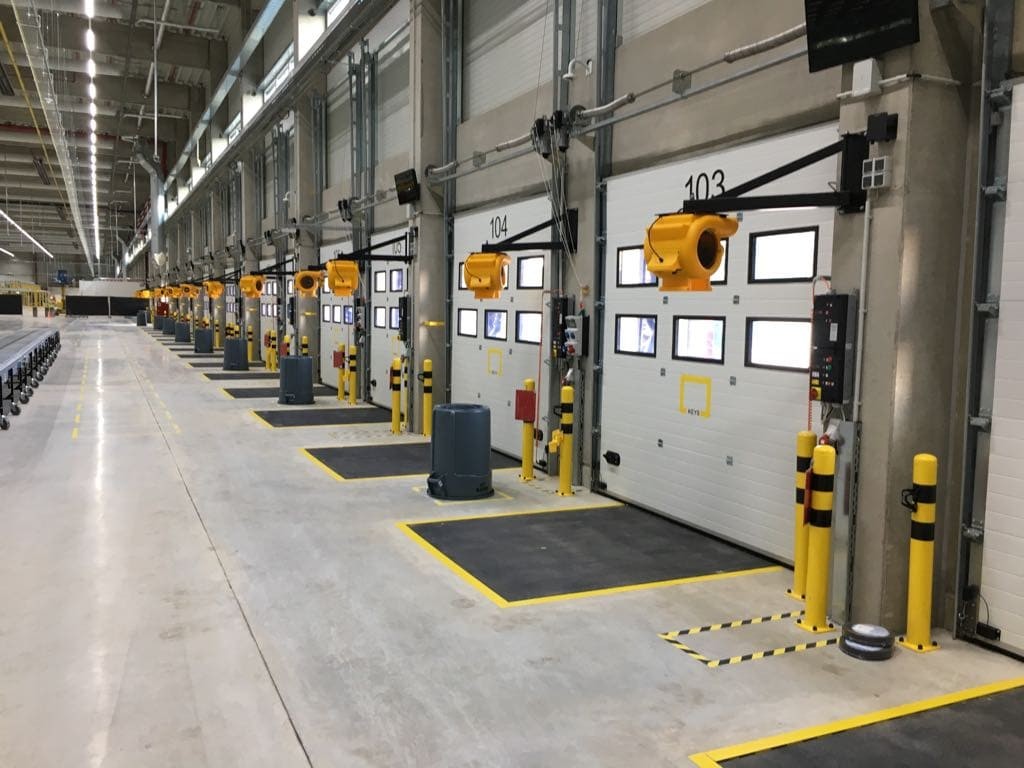 The powerful 3 stage motor enables airflow to be adjusted according to the temperature and be regulated to suit your operatives individual comfort needs.
The Hurricane Dock Fan Light is supplied complete with an adjustable locking arm which can easily be connected directly to the power supply of the existing door control.
The Loading Systems Dock Fan Light can be adjusted through a 135° arc range with 11° steps which automatically locks in place thanks to a unique locking mechanism. The locking mechanism enables the airflow to be directed precisely at the required spot, whilst at the same time preventing unintended movement or damage by keeping the product out of harm's way from MHE or goods passing through the door opening.
Not only does it increase the safety of loading and unloading, as the operative can clearly see the inside of the trailer, but it also significantly improves the temperature of their working environment.
BENEFITS
Energy reduction of 92% compared to standard 150W incandescent dock light models
Powerful motor to illuminate and ventilate the full length of truck trailers
High air flow which can be switched in three stages
Long life LE's (rated 50,000 hours) deliver bright, uniform, instant-on light
Solid suspension system with a pivot range of 135° for directional air flow, including automatic safely lock
Housing remains cool to the touch during operation
Keep your colleagues cool this summer and install Hurricane Fan Lights in your loading bay area!

For more information please call +31 (0)320 225 200, email: info@loading-systems.com or fill in our contact form: