As is the case for every other element of your organisation's premises, when the time comes for you to invest in new industrial doors, a series of key operational priorities will need to be considered.
The precise application for your industrial doors will guide the importance of a broad range of other factors, from durability and energy efficiency to ease of maintenance and safety standards.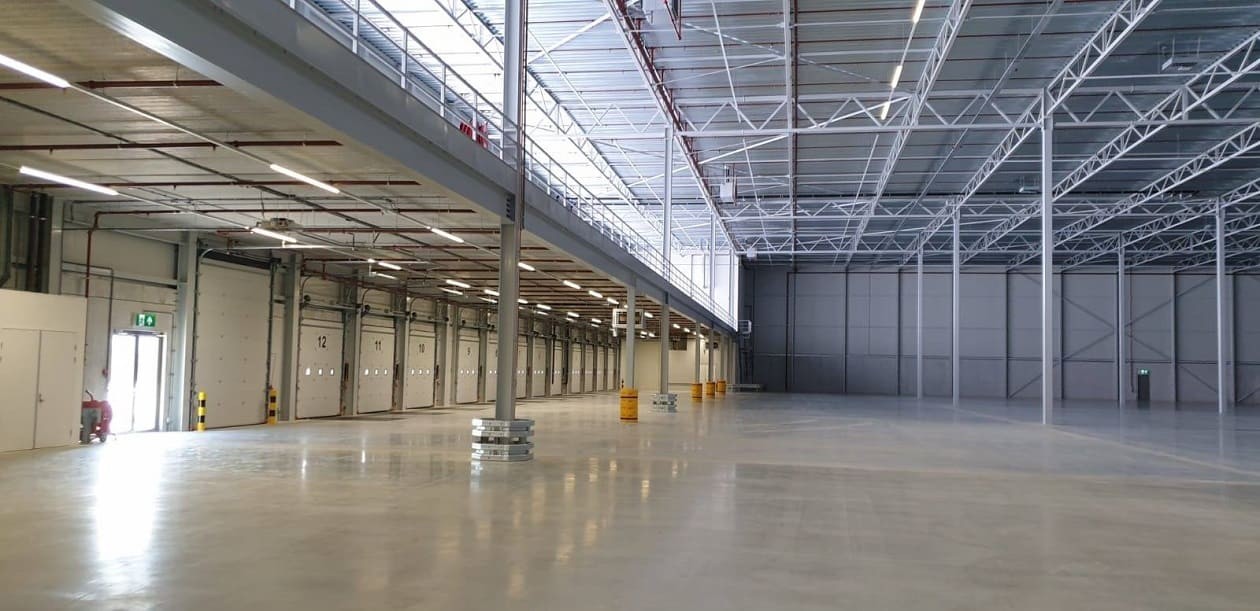 Would a sectional overhead door be the best match to your company's needs?
Your firm can enjoy all manner of advantages when the decision is made to invest in new sectional doors from Loading Systems – not least the ability to have the door tailor-made in accordance with even the most specific requirements.
Such doors consist of panels that move under the ceiling or vertically along the warehouse wall during the opening operation, thereby offering both aesthetic and functional benefits in an intensive industrial context.
High speed doors for when every second counts
Our high speed doors here at Loading Systems are not simply swift in operation for the sake of it, the speeds of up to 2.0 metres per second that they can achieve make them a very sound choice for environments where temperature control considerations necessitate such efficiency.
The frequent coming and going of vehicles may make it especially vital that the next industrial doors acquired by your company are fast, quiet and safe. In that respect, our high speed doors represent an 'all-in-one' solution for you.
Peace of mind is ensured by our highly regarded fire doors
There has rarely been such a strong emphasis on the importance of fire safety in industrial and commercial environments than there is at present.
Fire poses serious risks to not just your business's efficient operations, but also life and limb. That's why our fire doors are manufactured in compliance with the highest demands made by fire brigades and insurers, as achieved through their incorporation of proven materials, finishes and safety features.
Leading solutions for industrial curtains
The need to achieve effective compartmentalisation – in part so that pollution, insects and draught do not interfere with the safe and efficient use of your firm's buildings – may also make our industrial curtains a serious consideration.
Loading Systems can provide two types of industrial curtain: strip curtains that incorporate transparent lamellas, and air curtains that draw upon kinetic energy.
Your organisation shouldn't need to compromise with regard to its ultimate choice of industrial doors; instead, contact the Loading Systems team today to request advice, guidance and a competitive quotation.
We can help to ensure your logistical supply chain benefits from only the most trusted and innovative solutions, across industrial doors and many other product categories.